We held two lively online gatherings on Friday, 26th March 2021 to mark the day our link was formed 75 years ago in 1946. The Lord Mayor of Oxford, Mark Lygo, and the Burgomaster of Leiden, Henri Lenferink, spoke warmly of our achievements and pledged support for the future. Link members at
the second meeting recalled many exciting times in the past.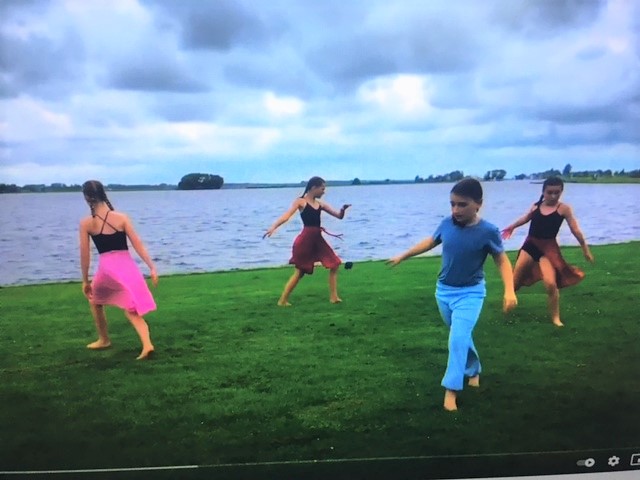 Young dancers from the BPlusC group in Leiden, pictured here, took part in a Global Dance with our other twin cities, which was posted online.

Our annual visit to Leiden in May 2021 was cancelled because of coronavirus and our 75th anniversary celebrations in July will be curtailed. However, if restrictions are lifted, the Lord Mayor and members hope to travel to Leiden in the autumn for the planting of a hornbeam tree, Oxford's 75th anniversary gift to the city.

Most events in 2020 were cancelled because of the pandemic, but a photographic display, featuring work by Eelkje Colmjon from Leiden among others, was held online and proved popular, with 30,500 'hits'. Eelkje's contribution entitled 'The future is now' was on the theme of pollution and rising above its problems (see pictures in our 2020 photographic section).

On Saturday, 10th November 2019, we held a special wreath-laying ceremony in Leiden Square in Oxford's Westgate Centre in honour of those who died in war.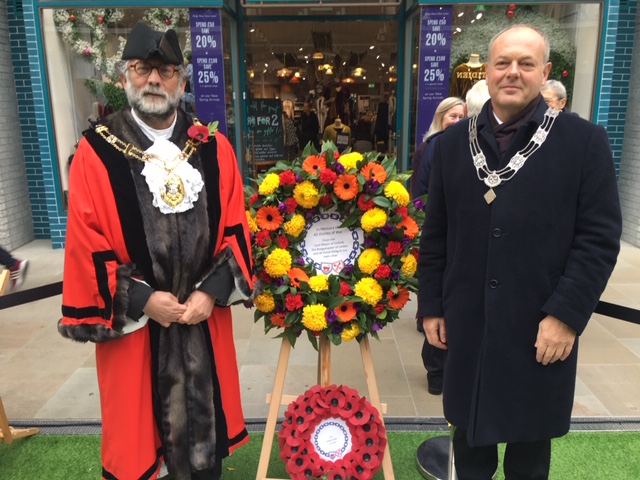 The Lord Mayor, Craig Simmons, and the Burgomaster of Leiden, Henri Lenferink, laid a Dutch-style floral wreath, and Link member and former serviceman Brian Hawtin laid a traditional Poppy wreath. The ceremony took place by the Oxford-Leiden mosaic which was unveiled in the square in November 2017. Shoppers joined Link members from both Oxford and Leiden at the ceremony, which included singing by the Oxford Vivace Choir and everyone joining in our two national anthems.

This was the second year this wreath laying ceremony had been held. The Burgomaster also laid a wreath on behalf of our Link at the Remembrance Day service in St Giles the following day. Our programme for Remembrance weekend also included a social evening, our annual dinner at Kirtlington Golf Club and a Poppy Day concert by Kidlington Concert Brass.

Members continue to support activities of Oxford International Links, the body which coordinates Oxford's eight twin city groups. They have included a twinning promotion evening and a fund-raising mulled wine stall.

It has emerged that a cycling trophy presented by Leiden has been competed for at Banbury almost every year since 1952. Can anyone throw any light on the mystery of the 'Leyden Plaque' – see pictures on photographic page.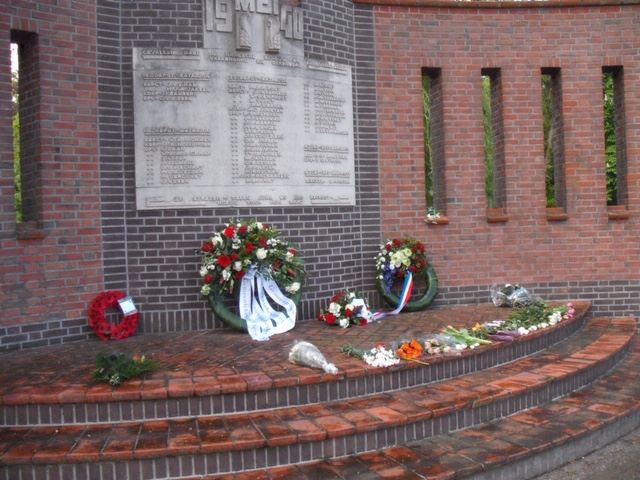 A party of members, including the Lord Mayor and Lady Mayoress, Colin and Helen Cook, made the annual visit to Leiden to take part in Remembrance Day and Liberation Day events in May 2019.

The Lord Mayor and Lady Mayoress laid floral wreaths and other members laid traditional poppy wreaths at the two main war memorials. The following day, we joined celebrations to mark the end of German occupation in Holland at the end of the Second World War.

A team of athletes ran from Wageningen, where Germany signed the surrender in 1945, to Leiden with a torch and lit the flame of liberation, to huge cheers, in the
middle of the traditional street market.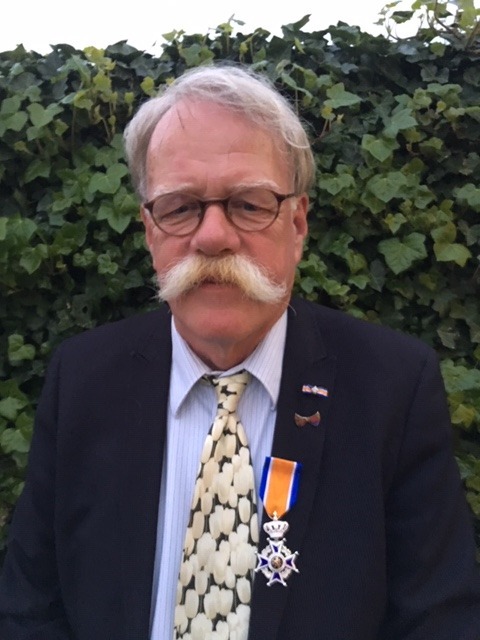 We were delighted to hear that Leiden chairman Roelof Hol has been made a Knight of the Order of Oranje Nassau, a major award from King Willem Alexander of the Netherlands.

In April 2019, Kidlington Youth Football Club and RCL Leiderdorp, near Leiden, enjoyed the 31st anniversary of a special relationship. They met for a football tournament at Easter 1989 and have continued ever since with annual exchanges, one year in Kidlington, the next in Leiderdorp.

This year's tournament took place in Leiderdorp, with two boys' teams and two girls' teams from Kidlington competing.

In August 2018, young footballers from the UVS (1914) club in Leiden visited Oxford to take part in a football tournament with teams from Oxford and two other twin cities, Bonn and Perm. The event followed a successful visit by Oxford footballers to Perm in 2017.

In June 2018, 14 cyclists employed in 10 McDonald's restaurants across Oxfordshire took part in a 300-mile charity ride from Oxford to Leiden. The three-day event started at Ronald McDonald House at Headington and ended at Ronald McDonald House in Leiden. This was the fourth year it had been held. All the money goes to Ronald McDonald houses, which provide free accommodation
for families at or near hospitals while their children are having treatment.

Leiden student Mara Smeele visited Oxford to play her recorder at the three-day Tandem music and arts festival at Ramsden, near Witney, in June 2018. She and her fellow musicians from 20 countries took part in an hour long concert in Bonn Square in the city centre to publicise the three-day event.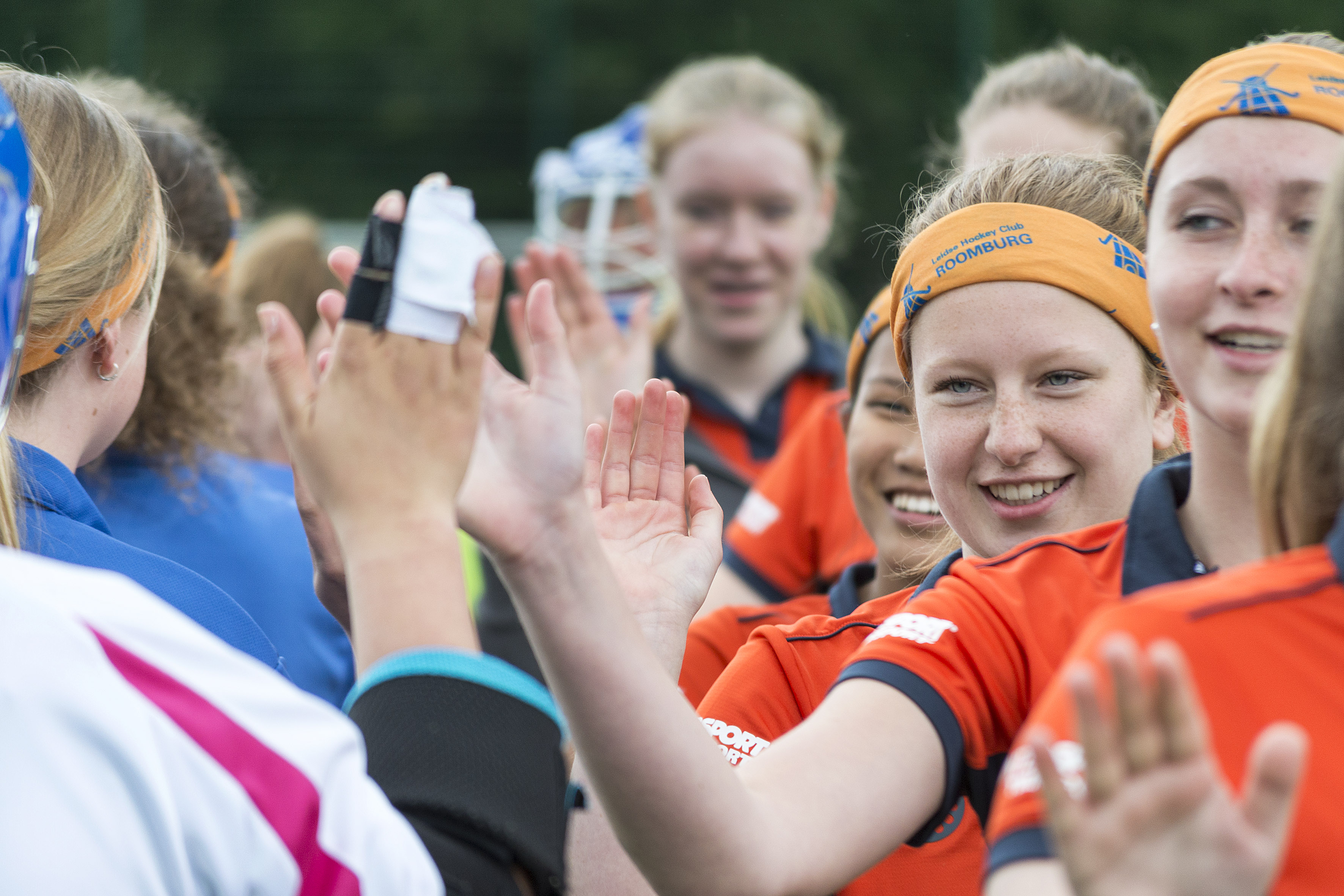 Twenty-eight girl hockey players, aged 14 to 16, from the Roomburg club in Leiden were guests of Oxford Hockey Club in May 2018 and played in a tournament with clubs from Banbury, Witney, Thame and Buckingham at the Oxford Brookes University sports centre. During their two-day visit, the Dutch party also managed to fit in a tour of Oxford's historic centre and a trip on the River Thames.

All the latest news is included in the Link's quarterly newsletter, published in March, June, September, and December.