Leiden student Mara Smeele visited Oxford to play her recorder at the three-day Tandem music and arts festival at Ramsden, near Witney, in June 2018. She and her fellow musicians from 20 countries took part in an hour long concert in Bonn Square in the city centre to publicise the three-day event.

We paid our annual visit to Leiden in May 2018, joining two Dutch Remembrance Day wreath-laying ceremonies and enjoying the Dutch Liberation Day celebrations when they mark their freedom from German occupation at the end of the Second World War. The party, which made the trip by air, rail, road and ferry, included the Lord Mayor of Oxford, Jean Fooks, with her daughter, Carolyn Naylor, as escort, and the Very Rev Bob Wilkes, the former City Rector, and his wife Sheila.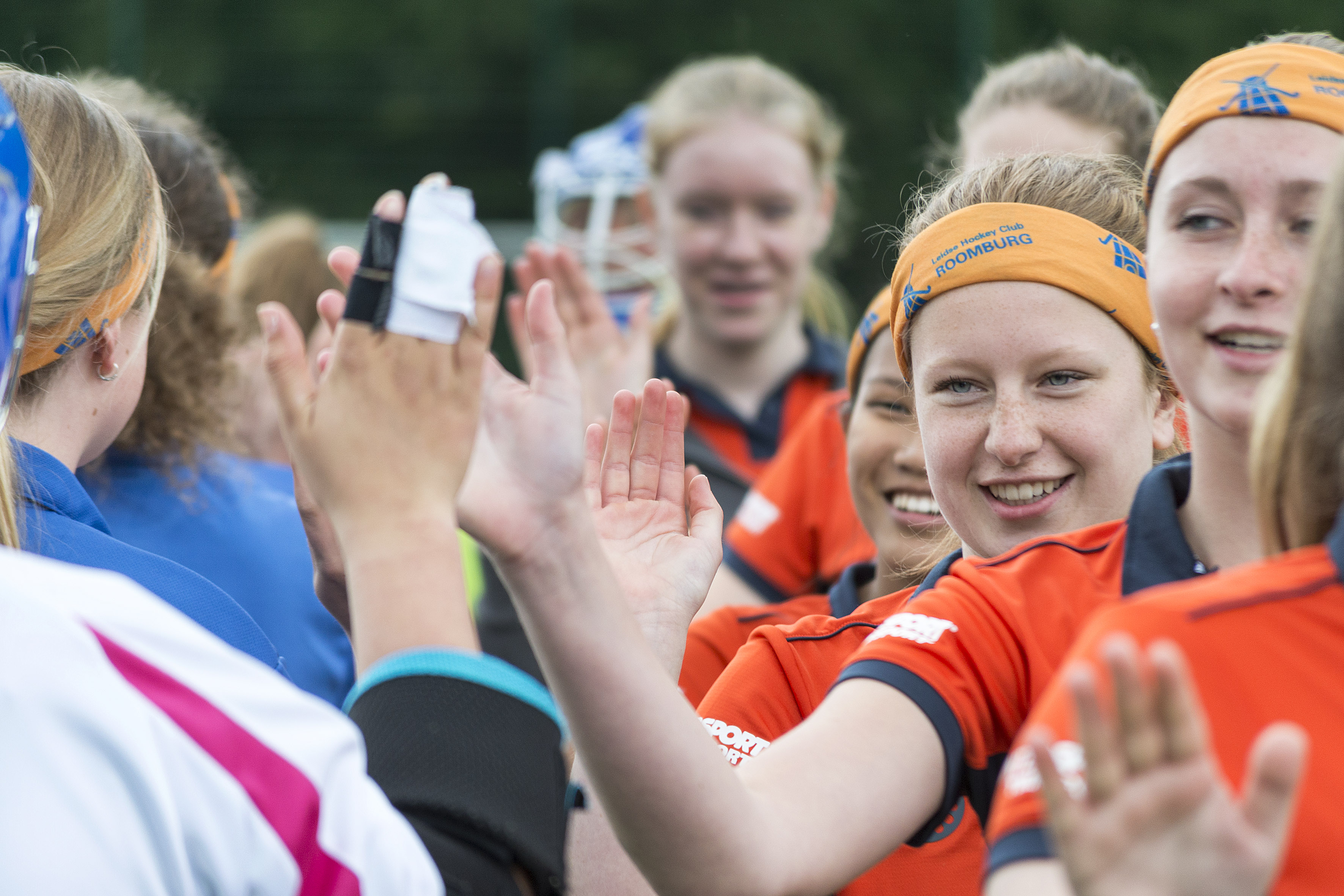 Twenty-eight girl hockey players, aged 14 to 16, from the Roomburg club in Leiden were guests of Oxford Hockey Club in May 2018 and played in a tournament with clubs from Banbury, Witney, Thame and Buckingham at the Oxford Brookes University sports centre. During their two-day visit, the Dutch party also managed to fit in a tour of Oxford's historic centre and a trip on the River Thames.

In April 2018, Kidlington Youth Football Club and RCL Leiderdorp enjoyed the 30th anniversary of a special relationship. They met for a football tournament at Easter 1989 and have continued ever since with annual exchanges, one year in Kidlington, the next in Leiderdorp. Special celebrations were held at Kidlington to mark the 30th year of this friendship.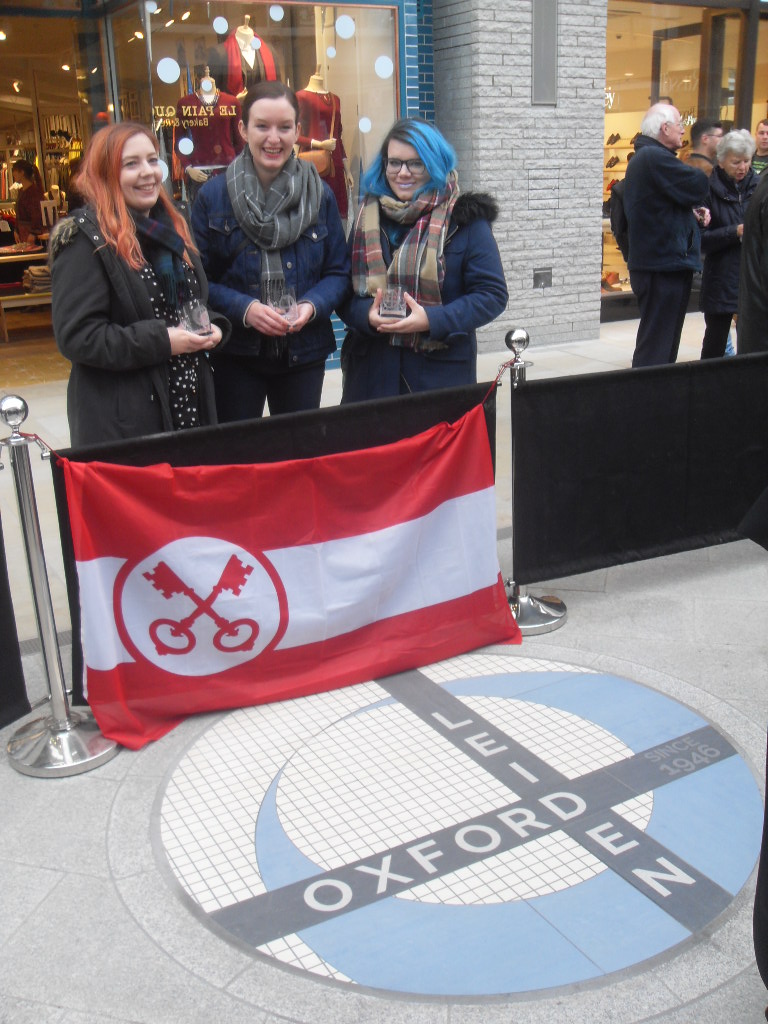 We enjoyed a day of celebrations on Saturday, 11th November 2017 to mark the opening of Leiden Square and the unveiling of a mosaic in the new Westgate shopping centre in Oxford. The developers agreed to our suggestion to name the new square after our Link. This means that Oxford's two oldest twin city links have been recognised with squares – Bonn to the north and Leiden to the south. The day was marked by music from the Cutting Edge Big Band from Oxford and the K&G Stage Band from Leiden, and dancing from the Messy Jam troupe from Oxford. Hundreds of shoppers packed the square and the balconies above to enjoy the entertainment. The mosaic was designed by three young artists, Lauren Baldwin and Tamsin Corrigan, from Oxford, and Emma van Noort, from Leiden.
A group of Leiden cyclists visited Oxford in June 2017, a follow-up to a visit Oxford cyclists made to Leiden in 2016. A highlight of the week in Oxford was a hill climb at Shotover, the winner of which, Oxford cyclist Phil Grunewald, was presented with the Carel van Ingen Trophy. The trophy had been donated by Leiden in memory of the city's former international officer, and was handed to the winner by members of his family who travelled to Oxford specially for the occasion. Other events during the week included cycle tours of Oxford and a forum to discuss cycling initiatives. During the earlier visit to Leiden, Oxford cyclists had been impressed how well cyclists were treated in Leiden, with dedicated cycle lanes and even dedicated traffic signals.

Staff from McDonald's restaurants swapped burgers for bicycles when they rode from Oxford to Leiden in June 2017. Twenty-seven riders took part in the 300-mile, three-day event, and raised more than £31,000 for Ronald McDonald Houses, which provide accommodation for parents while their children are in hospital.

All the latest news is included in the Link's quarterly newsletter, published in March, June, September, and December.